Gold Rush Pay Dirt (Review)
---
*ALL Items received are provided to me for FREE. I am asked to try the products and provide them with my true and honest opinion of each product*
Gold Rush Panning Party
Thanks #tryazon & #goldrush for a great gold panning party! It was informative and fun.  The whole group enjoyed the video first and then putting the video into action and panning our own gold. 
While we didn't strike it rich, we did find a few small pieces of gold and the group had a blast.  My kids have already planned out a time to take their panning kits down to the river and see what they can find down in the riverbed.  Awesome idea for a party!
Here is what I received in my party pack:
2 ½ lb bags Pay Dirt
Mini kits for guests to take home
Fun party extras such as Pay Dirt Gold caps and water bottles
Party Host Guide to help you plan and carry out the party!
Learn more about Gold Rush HERE!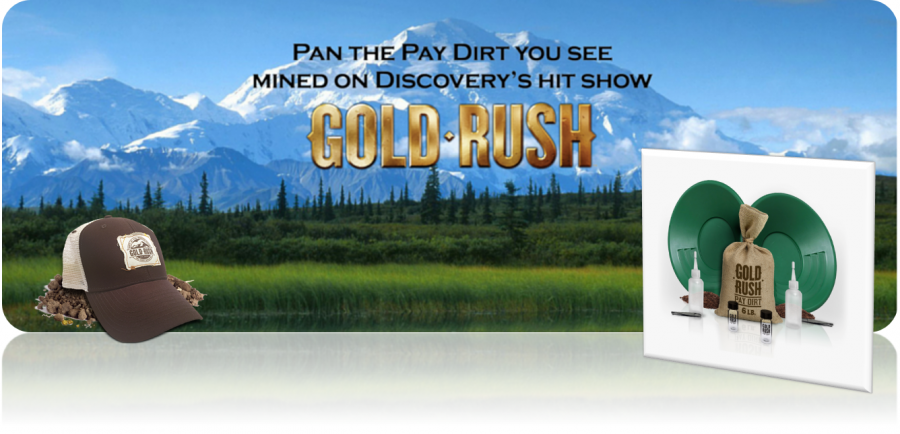 No need to leave your home for this one, Pay Dirt Gold Company is bringing the action to you! Based on the hit Discovery Channel series Gold Rush , the official Gold Rush Panning Kit features authentic pay dirt concentrate that is guaranteed to contain real gold from active working mines.
At Pay Dirt Gold Company, their mission is to give everyone an amazing and FUN Gold Panning experience! Kits can be used during any season of the year, all you need is a bucket and some water. Every kit, bag and vial is guaranteed to contain real gold and 1 in 250 will contain an exciting bonus amount of gold! So, tune into the Discovery Channel for the series premiere of Gold Rush, then experience the rush for yourself with Gold Rush Panning Kits from Pay Dirt Gold Company.