*ALL Items received are provided to me for FREE. I am asked to try the products and provide them with my true and honest opinion of each product*
Peaceable Kingdom Party
Thanks  #tryazon and #cooperativegames for a great party! It was a peaceful game night, for once, in our house!  The boys worked together, instead of against each other, to beat the game.  I did not know they could work together as a team since most of their time is spent bickering.  As a mom, I love that these games promote teamwork and get them thinking and talking on how to accomplish a common goal.  It helps them build everyday skills while still having fun.  These will be a favorite for family game night!
Here is what I received in my party pack:
Party extras like pens, tattoos and stickers!
Learn more about Peaceable Kingdom

 HERE!
Peaceable Kingdom creates games & gifts that inspire cooperation & cultivate kindness – because kids that play well together play well in the world. Play with heart & soul!
Cooperative games blend playful fun with a chance to learn compassion and practice kindness toward others. Common goals teach kids to work together. With fun titles like Hoot Owl Hoot, the games are designed to enable players to win or lose as a team, to help build resilience and strengthens friendships. They also provide an engaging way to turn off the screens and join together for interactive face-to-face play.
*ALL Items received are provided to me for FREE. I am asked to try the products and provide them with my true and honest opinion of each product*
Gold Rush Panning Party
Thanks #tryazon & #goldrush for a great gold panning party! It was informative and fun.  The whole group enjoyed the video first and then putting the video into action and panning our own gold. 
While we didn't strike it rich, we did find a few small pieces of gold and the group had a blast.  My kids have already planned out a time to take their panning kits down to the river and see what they can find down in the riverbed.  Awesome idea for a party!
Here is what I received in my party pack:
2 ½ lb bags Pay Dirt
Mini kits for guests to take home
Fun party extras such as Pay Dirt Gold caps and water bottles
Party Host Guide to help you plan and carry out the party!
Learn more about Gold Rush HERE!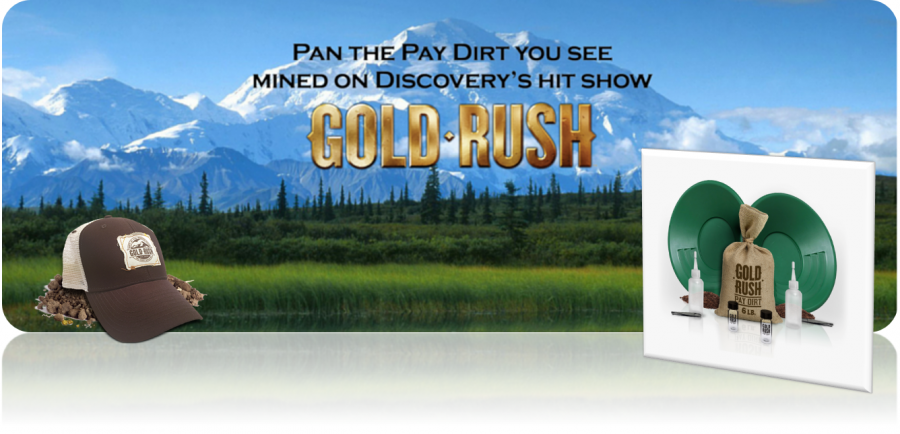 No need to leave your home for this one, Pay Dirt Gold Company is bringing the action to you! Based on the hit Discovery Channel series Gold Rush , the official Gold Rush Panning Kit features authentic pay dirt concentrate that is guaranteed to contain real gold from active working mines.
At Pay Dirt Gold Company, their mission is to give everyone an amazing and FUN Gold Panning experience! Kits can be used during any season of the year, all you need is a bucket and some water. Every kit, bag and vial is guaranteed to contain real gold and 1 in 250 will contain an exciting bonus amount of gold! So, tune into the Discovery Channel for the series premiere of Gold Rush, then experience the rush for yourself with Gold Rush Panning Kits from Pay Dirt Gold Company.